NUNSENSE/PLACEMENT DAY CANCELLED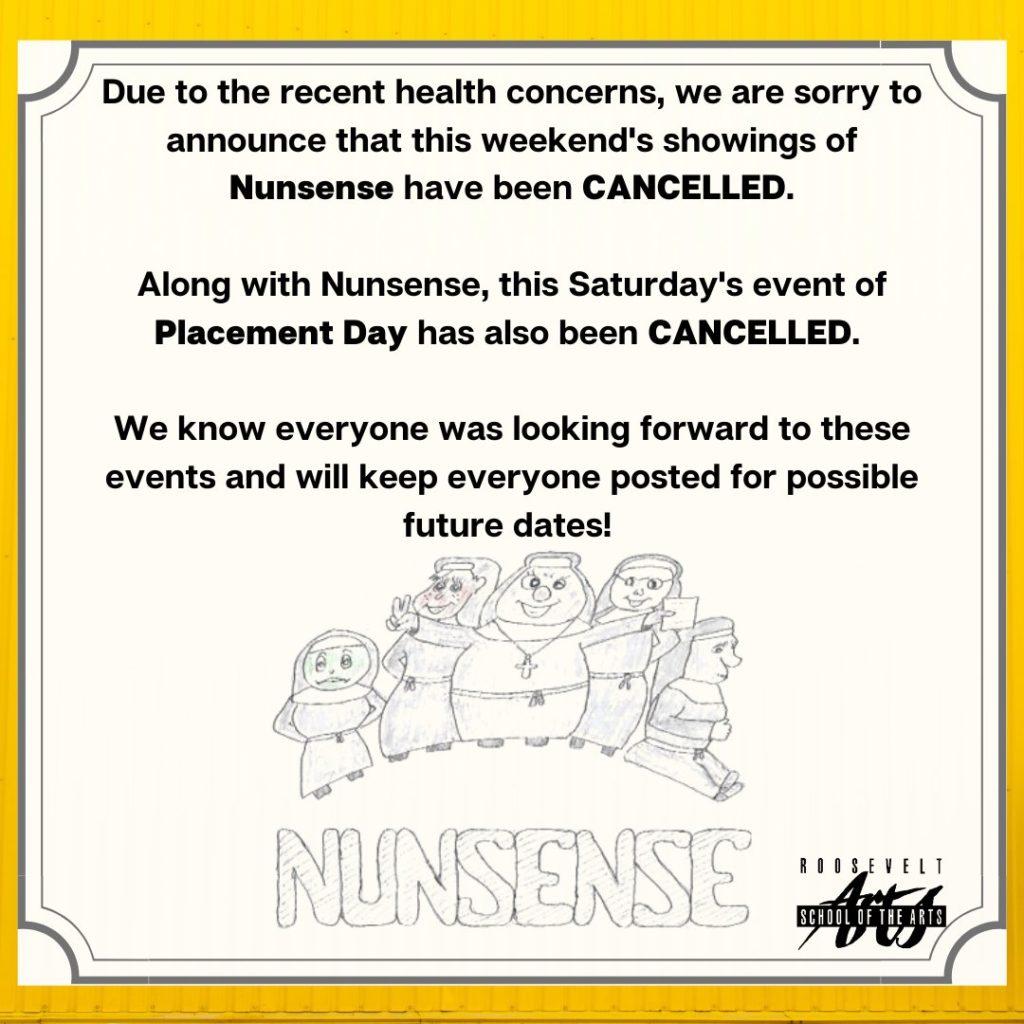 Effective immediately, Fresno Unified is postponing all non-essential group gatherings through at least April 13th, 2020 as we continue to evaluate. Those non-essential gatherings being postponed include but are not limited to:
VAPA events, assemblies, open houses, dances and award ceremonies , including NUNSENSE and PLACEMENT DAY.
If you are a parent and would like more information about auditions for Placement Day for your student, please e-mail Brooke Archer at Brooke.Archer@fresnounified.org or call the RSA Office at 559-253-5324.